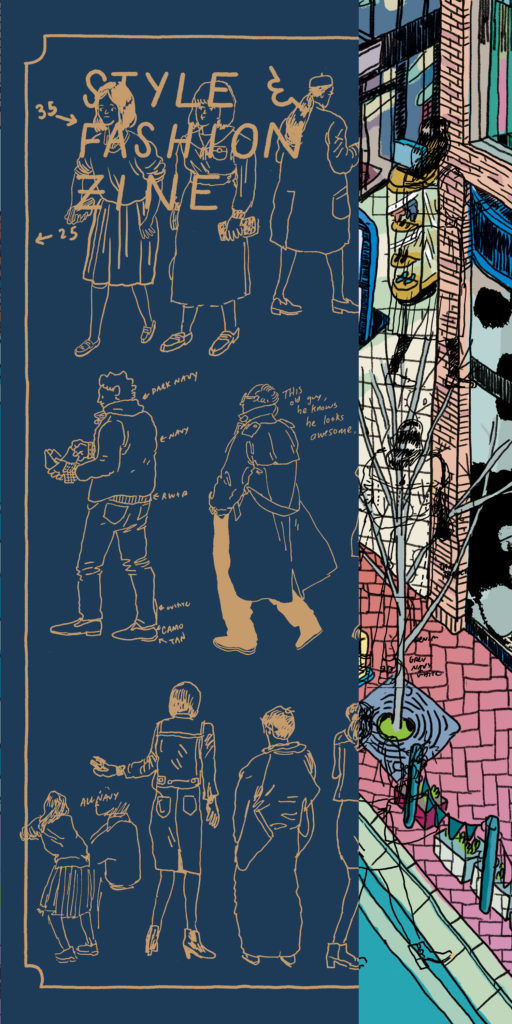 Style & Fashion Zine collects drawings, writing, and stories about clothes, people, and places. We show and tell what we like about how people dress. We talk about trends, we interview people, and we make lots of street sketches. We love printing physical books in fun formats and mailing them to you!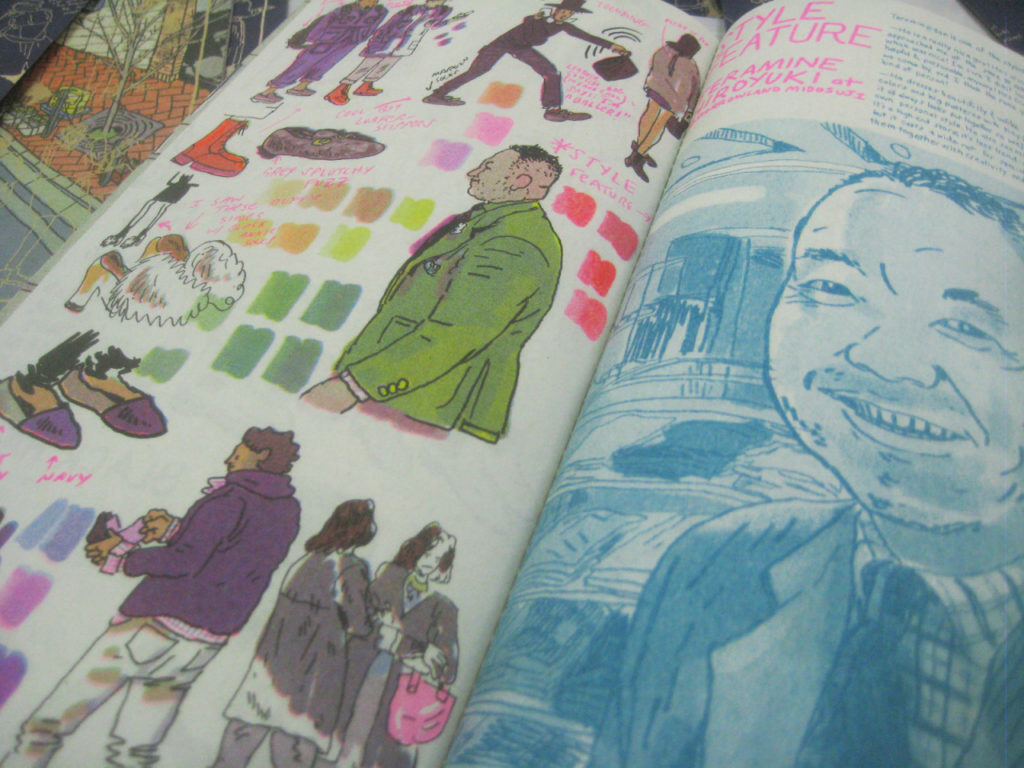 Issue 1 is by Graeme McNee and Ryan Cecil Smith. It's big and tall! 13.5cm x 27cm. Special needle-and-thread binding. Lots of risograph colors. Issues come mailed in special custom envelopes (until we run out, sorry!!)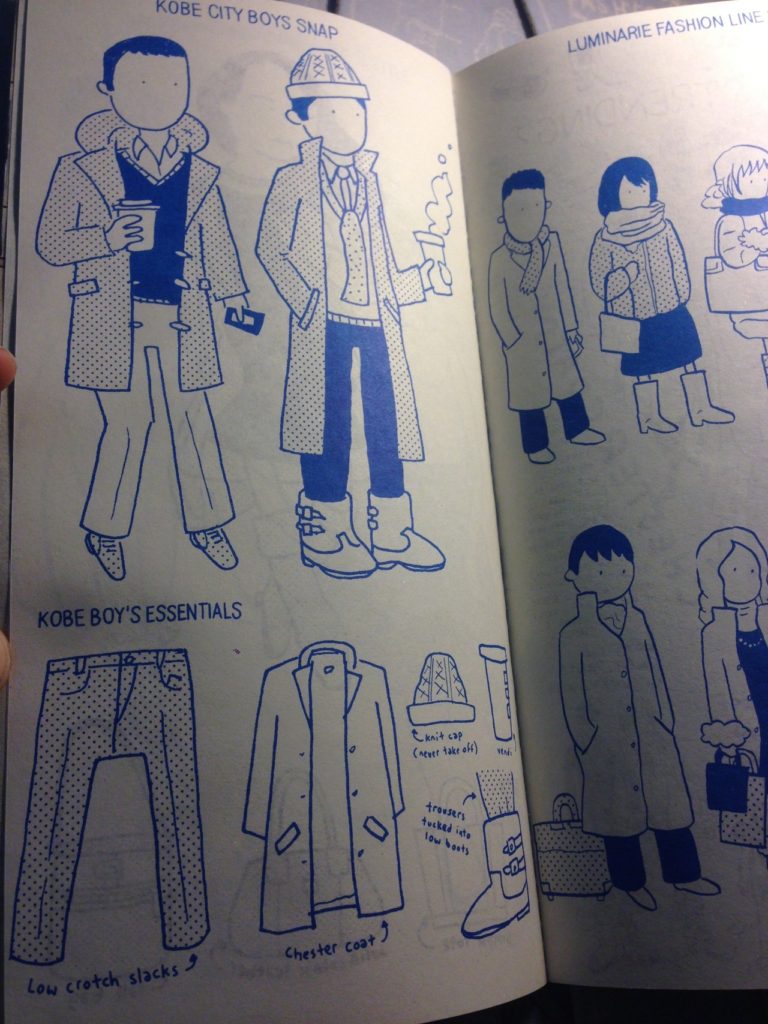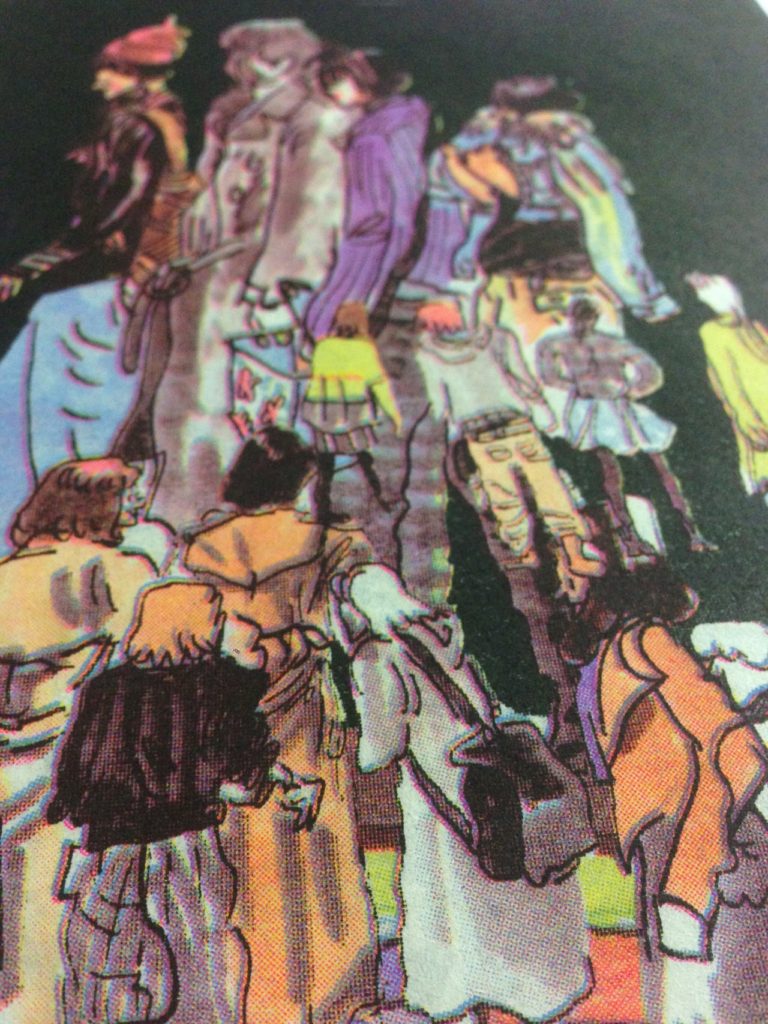 Issues 2 and 5 are also available.